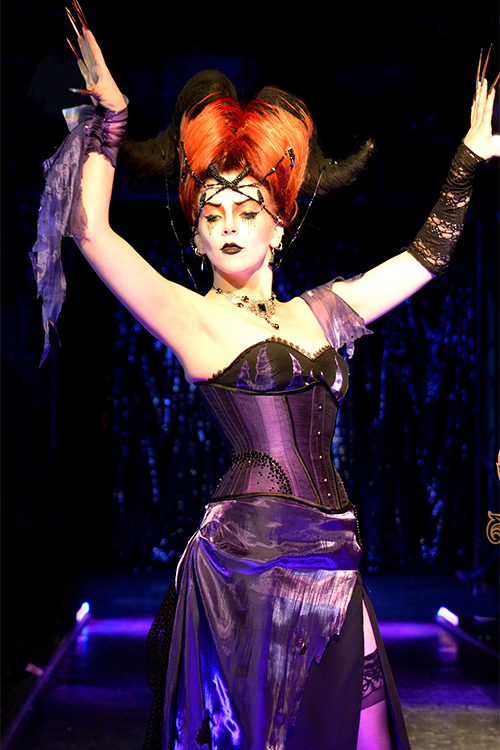 Miss Twisted
Lyris Design really are the best at what they do; the attention to detail right down to every seam and bead, the creativity and imagination that were used to design my outfits, and the sheer skill that pulls everything together. Words can´t describe how happy I was with their work; so I keep coming back for more! What really stands out from other designers is particularly that the designs are so cleverly thought out. Carly really puts the effort into making sure the outfit will move, fit and wear with your body and is created just for you.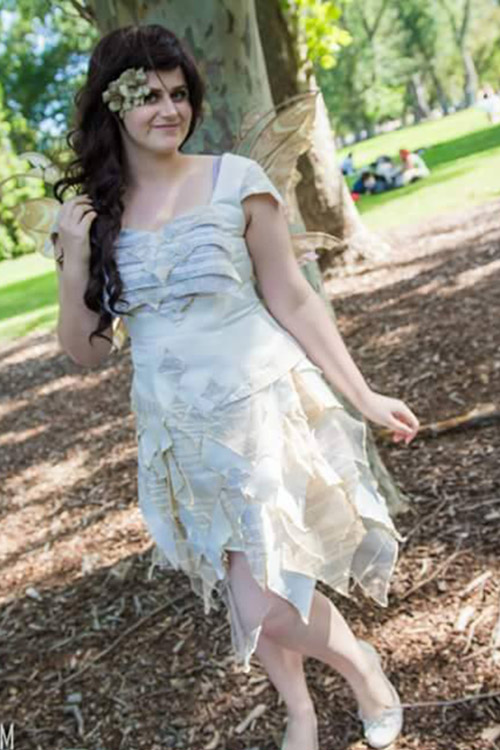 Lady Lithium
Carly has an amazing skill, which is I give her a vague idea and a crappy drawing of what I want, and she is able to create the outfit straight out of my imagination. She\'s a seamstress I love working with because she doesn\'t shy away from my ambitious designs and greets them with the same amount of enthusiasm as I do.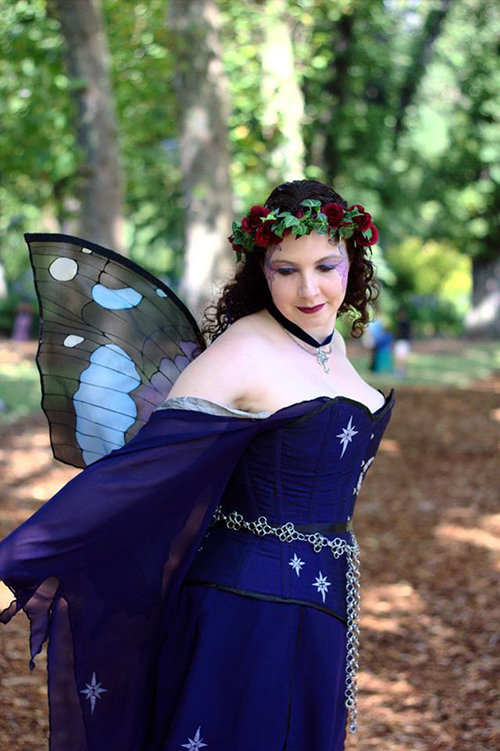 Janet
I have been having clothes made by Lyris Design for 10 years now, and I will continue for decades more. She is simply amazing. She has a way of taking the image of what I want from my rambling descriptions and somehow making a fantastical outfit into reality. I cannot recommend her and her wonderful clothes enough. There seems to be no end to what she can create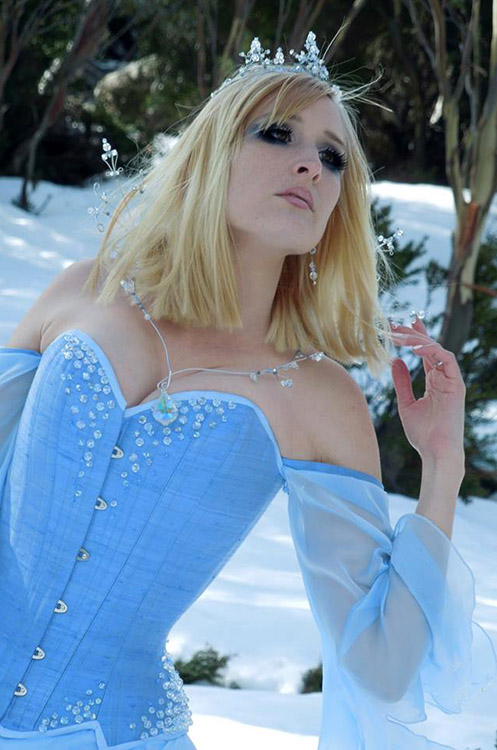 Angeline
Carly is an amazingly talented designer whose creativity and attention to detail is second to none. My Snow Queen outfit was designed perfectly even down to the very last crystal. All the little girls who saw me thought I was the real life Queen Elsa! I look forward to working with Carly again on many more future projects!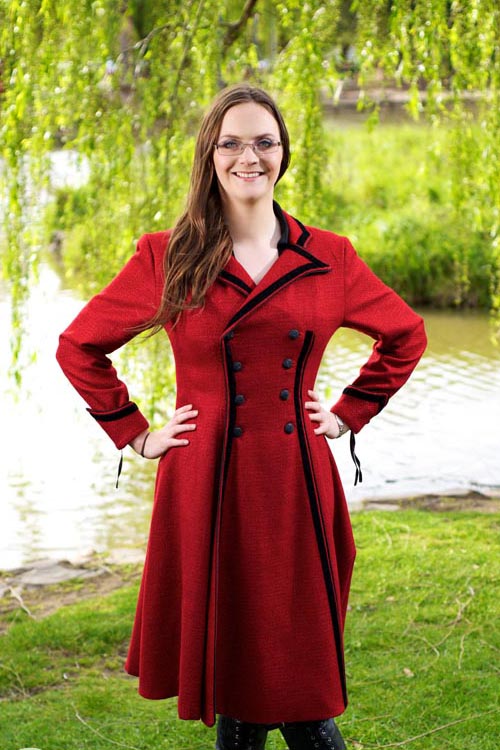 Michelle
Working with Lyris was fantastic. When I started the design process I only had two very different pictures of coats I liked. Lyris was able to work with me to come up with a design I loved at an affordable price. The finished product is beautiful, hard-wearing and a delight to own!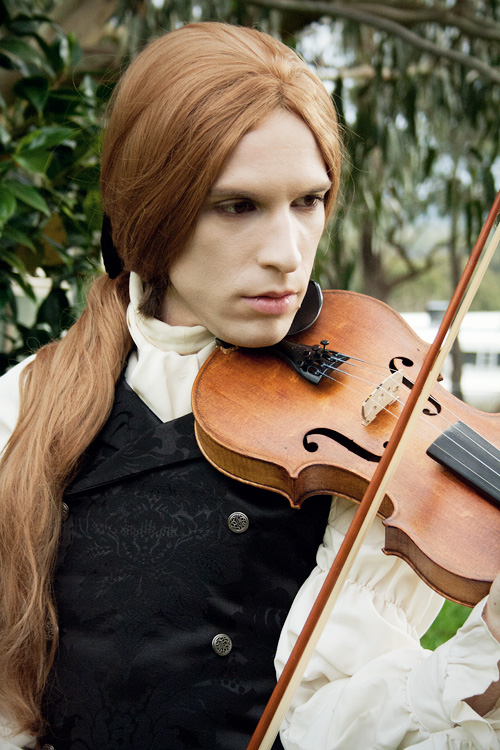 Adam
Lyris has the ability to take a concept, refine it, and create garments that fulfill and exceed expectations. My unique clothing stands out from the crowd, giving one the confidence that wearing well-made, exceptional attire brings!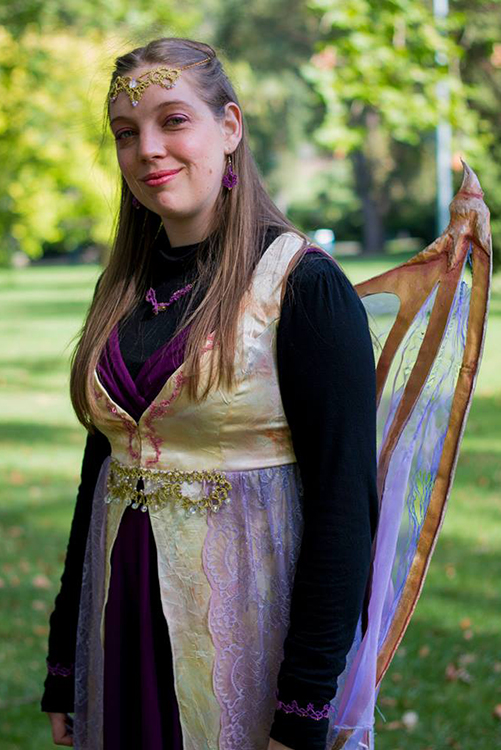 Zoe
Lyris Design transforms my somewhat vague ideas about what I want into a beautiful reality I could not even have imagined. Truly a joy in all stages from concept to completion.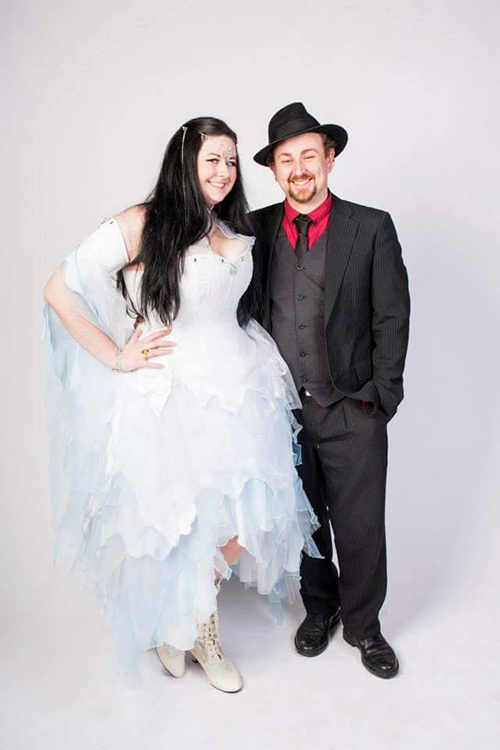 Nicola
Lyris has made many things for me thus far - from every day wear to to corsets to costumes. Every piece is lovingly hand made and adjusted to perfection in the finished product. Not only are her garments gorgeous; they\'re also amazingly comfortable no matter how fancy! Highly recommended for anything from ordinary to extraordinary.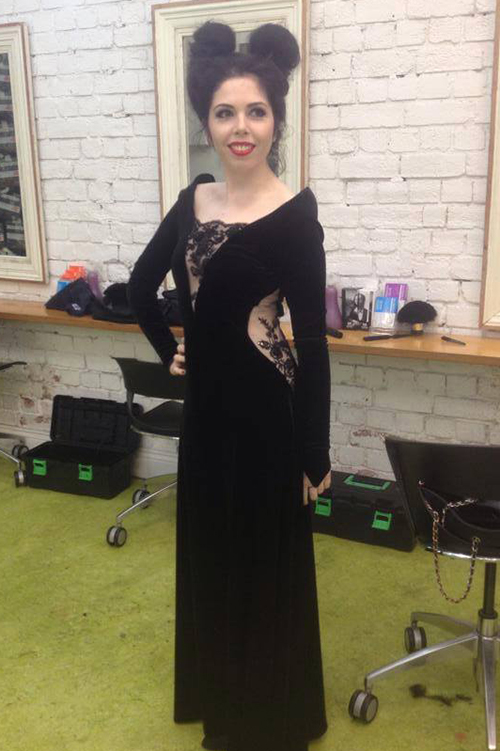 Elizabeth
Carly truly is the creator of masterpieces. She really includes the customer in the planning process – from working with you to achieve the dress of your imagination, to even bringing you along fabric shopping, she really makes you feel like a princess in a fairy tale (and when it comes to fantasy designs, who wouldn't want to feel like that?!) The dress I commissioned her for was stunning, and it really is a prized piece in my wardrobe. She made my dream design come to life.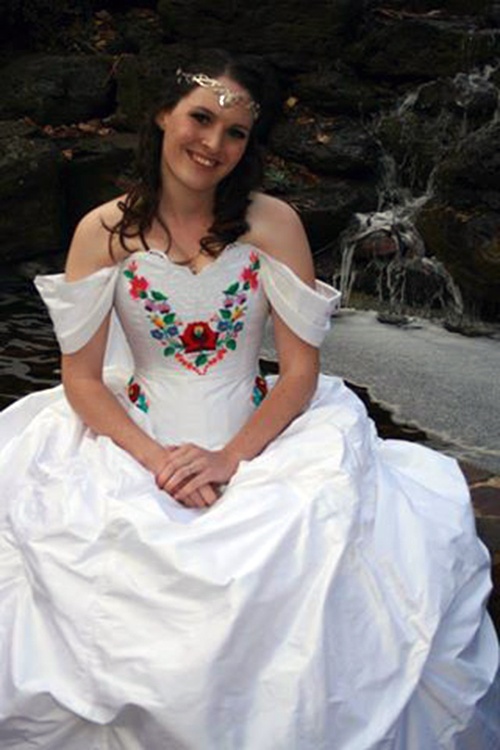 Julia
I really wanted to honour my heritage by including traditional Hungarian embroidery on my wedding dress, but I couldn't find any local embroiderers capable of the task. Carly was able to take a Hungarian shirt & appliqué the embroidery from that onto my dress with such skill that no-one could tell it hadn't been embroidered directly onto it! My family (especially my Nagypapa) & I were THRILLED with the dress & I'm still getting compliments on it 7 years later!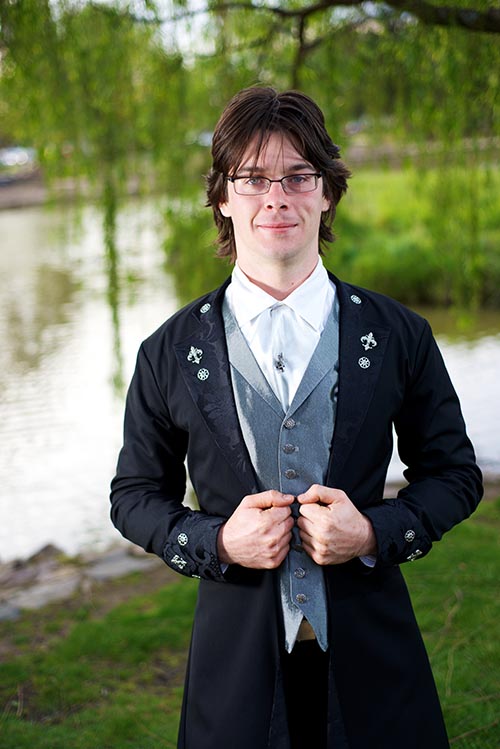 Jeshua
Lyris design can do anything and do it amazingly! I just love the incredible stencil work they did on my vest and all the amazing detail put into the coats!