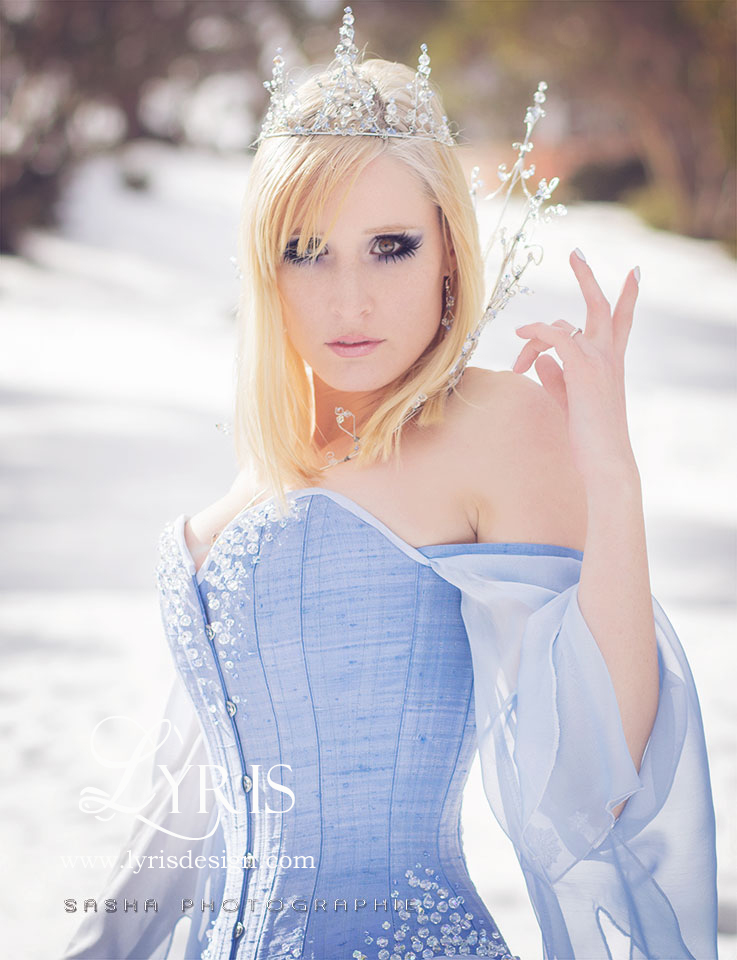 The crown of the Snow Queen is a delicate filigree of silver wire and Swarovski crystals in shades of silver, pale blue and AB crystal. The centerpiece of the crown is a wire and crystal snowflake, to match the snowflakes on the skirt of the gown.
The freestanding collar is embellished with more of the Swarovski crystals, and is clasped at the front with a large Swarovski baroque iridescent AB crystal pendant.
Details of the Snow Queen's corset and gown can be viewed here.
Clothing and accessories by Lyris Design
Photography by Sasha Photographie
Hair, make up and model: Angeline Bubsy